We are the pioneers in introducing the Compact Road construction machinery in the UAE, efficiently completing all our projects on time. We have specialist teams and unique, state of the art equipment for asphalt reinstatement works.
Our quick mobilization and demobilization ability is a reflection of our efficiency and ensures that our customers do not face unnecessary road closures. We protect existing services and roads under repair by using suitable width and compaction.
At RAD International, we operate our own in-house road surfacing operation including the RAD Asphalt Factory, RAD Laboratory, Workshop and Road Marking which facilitates small projects in the fastest and most cost effective manner. This gives us full control over plant availability, costs and schedule.
A well maintained road network is imperative to the UAE and the world's economic and social development.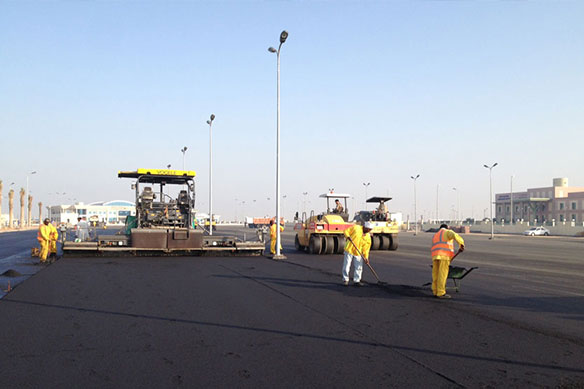 Skilled Staffs
Highly skilled and motivated workforce
In-House Production
All road constructions related production are done in-house
Modern Machinery
We use modern machineries for various project activities