Introduction
Road stabilization is one of the most common techniques for stabilizing recycled road base material, and offers a longer pavement life. With the cement effect, the increase in stiffness of the stabilized layer would provide better load transfer to the pavement foundation. The recycling method provides an environmental friendly option as the existing road base materials will not be removed.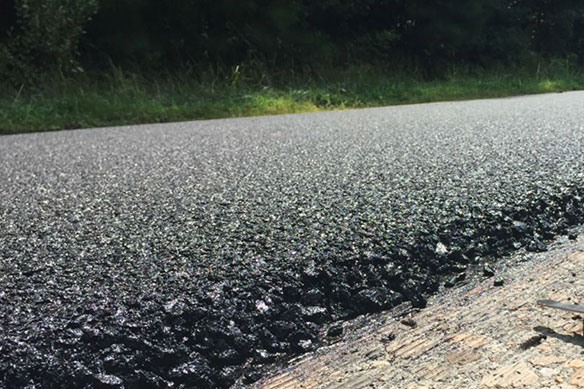 The Benefits of Road Stabilization
Road stabilization is the process of rehabilitating pavement to make it stronger and more long-lasting. Chemicals such as calcium chloride are used to perform road stabilization, which makes roads capable of withstanding heavier traffic loads, freezing, and general wear and tear.

Calcium chloride is a colorless, odorless, and non-toxic chemical that is used in a variety of industries and applications around the world. It is used in road stabilization, freeze-proofing sand for winter roads, and sewage purification, among other applications.

The Advantages
A short-term investment in road stabilization can result in significant savings and benefits in the long run. Roads that have undergone chemical road stabilization can withstand traffic for substantially longer periods of time without any maintenance.
Road stabilization chemicals combine with the particles of the road aggregate, making roads denser and more compact. Furthermore, the chemicals have hardening properties, which contribute to the strength and stability of highways and reduce soft spots.
Skilled Staffs
Highly skilled and motivated workforce
In-House Production
All road constructions related production are done in-house
Modern Machinery
We use modern machineries for various project activities